How Auditors Make a Difference in the World
As you're entering the "real world" and getting ready to select your career path, many of you will want to make sure that your future employers' values align with your values and the work you will be doing. If you care about doing good in the world, read on to learn some of the many ways auditors make a difference every day.
Auditors help build trust and confidence in our financial markets
We often say that auditors are society's superheroes without capes because auditors help support the integrity of our capital markets. While auditing a company's financial statements might seem insignificant at first glance, you are actually helping to build trust and confidence in information used by investors. And millions upon millions of investors rely on our capital markets to save for their retirement, their kids' college education, and other life goals. Not so insignificant, right?
Like we said, superheroes!
Auditors are constantly giving back
Public company audit firms tend to go above and beyond when it comes to corporate giving. Many firms raise thousands—of dollars for charities, whether through donations or through events like races that auditors participate in as teams. Firms also frequently hold volunteer weeks and give thousands of hours of service back to the communities they operate in.
In addition to external service, many companies are focusing on their internal corporate social responsibility initiatives through actions like going paperless, reducing energy consumption, and even signing on to the United Nations impact goals for 2030!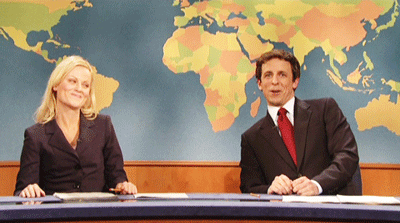 The auditing profession values education
The accounting and auditing fields recognize the potential of students as future leaders and technological innovators. Through programs ranging from college mentorship to scholarships, the audit community helps put students on track to become leaders in their perspective fields and helps elevate students from all backgrounds who are dedicated to making a difference.
AND it doesn't stop there. Many public company audit firms also invest in their employees through lifelong learning programs. As auditors, you will be provided with regular opportunities for additional training, education, and specialization, as well as leadership programs in your areas of interest.
Auditors advance diversity and inclusion
Public accounting firms are committed to advancing diversity and inclusion within the workplace. So much so that many have developed programs aimed at ensuring that everyone in their organizations feels welcome and included. Check out these recent quotes from some of the leading public accounting firm CEOs expressing the importance of diversity and their passion around the matter.
"Together, we have made unprecedented progress, but we must continue to challenge ourselves in new ways to foster more open, inclusive and diverse workplaces and communities."– Tim Ryan, US Chairman and Senior Partner of PwC

"It is important that we continue to raise the bar on the awareness of issues influencing diversity and inclusion and empower courageous conversations in the workplace. As leaders, we have a responsibility to keep an open dialogue, educate, and train our people in ways that promote true inclusivity, including awareness of unconscious bias."– Deloitte US CEO Cathy Engelbert

"Diversity and inclusion will make us better—better employers, colleagues and neighbors."-KPMG US Chairman and CEO Lynne Doughtie

"Building an environment that celebrates and includes differences is essential to developing the transformative leaders we need in today's complex business environment."-EY US Chairman and Managing Partner and Americas Managing Partner, Kelly Grier
Whether through their day-to-day work, their firms, or through themselves, auditors are committed to doing good and changing the world. Are you ready to start making a difference too? Here's how to get started: