How to Make the Most of Your Internship As You Head Back to Campus
Congratulations! You are close to wrapping up the internship of your dreams.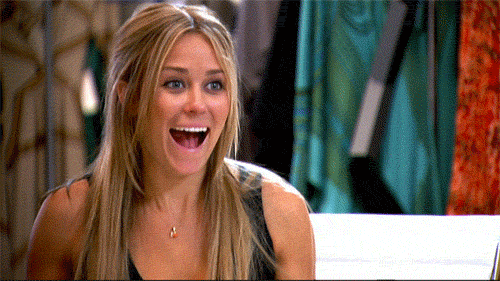 Before you take a bow and claim victory, take a deep breath. Pause. Check out our list of four ways to make sure you milk that internship for all it is worth and make the opportunity last for years to come.
Be Present
You are in the home stretch! While you have probably realized that the life of an intern isn't often glamorous, and you likely didn't get tasked with developing next year's business strategy, interns are an important part of the team. Whether its filing reports, coordinating team meetings/outings, assisting with budgets, or taking notes at a conference, the organization hired you as an intern because they know you have potential and can see you as a future full-time employee. So, stand out from your peers and prove to them that they made the best decision in hiring you by always being available, willing, and enthusiastic when you're in the office and find ways to go the extra mile.
Network, Network, Network!
Internships are a great way to make some new friends and develop camaraderie with your colleagues. In fact, you could get hired and work with some of those very same people which would give you a leg up. But take your networking to the next level; branch out and introduce yourself to other coworkers outside of your team by participating in office activities, going to a few office-sponsored afterhours events (remember: keep it classy and stay professional!), and offering your assistance if you find yourself with some free time during work hours. Remember the old/new saying: "Your net worth is your network." Get out there, hand out some business cards, and be the charismatic individual we know you can be.
Update your LinkedIn Profile
Not everyone can get hired for just their good looks and fashion wins, so take some time and update your LinkedIn profile—add new skills, include your time as an intern in your professional experience, and constantly update your profile. Tout the incredible opportunities and projects you gained exposure to during your internship. While you're at it, update your resume too!
Have Fun!
This tip could have been our #1, because it really is one of the most important ways to make the most of your time as an intern. Even though your internship is a job and you have actual work to do, remember to have fun and enjoy your time at the organization. Of course, it is critical to demonstrate your value and dedication as a future employee, but also show your employer that you can fit in with the culture at the organization and can have a healthy balance between work and play. Hiring managers want employees who not only come in to the office every day and get their work finished, but also enjoy coming into the office and having a positive impact on their teams. Communication and relationship building are critical to many professions and industries, so do your part to connect. Heck, why not make some great memories to look back on as you get ready to head back to campus?
This is by no means an exhaustive list, but just a short list we wanted to share. Also, if you're in the market for an internship next summer, be sure to check out public company accounting firms to see what they have available. Internships can usually be found on the firm's career pages of their website.
For those already in the profession, do you have any other tips to share? As a #FutureAuditor, where are you interning this summer? Share with us on social media by tagging @discoveraudit—we'd love to hear from you!